LSF SRR GILDA C5089
Reg#: 1744628
DOB: 01-26-2015
ID: C5089
Sire: BROWN PARAMOUNT X7879
Dam: LSF GILDA W9935 Z2125
LSF SRR GILDA C5089 was our $22,000 selection from the ludvigson dispersal sale in 2021. She has an immpresive 109 MPPA and the power and phenotype the breed has been searching for. We look forward to her influence for years to come.
VIEW ASSOCIATION INFO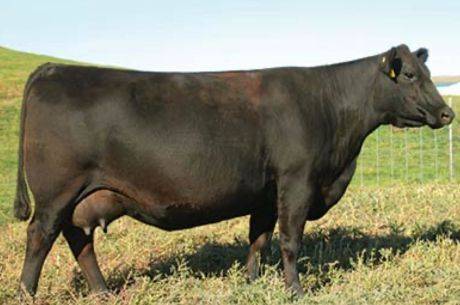 SAV MADAME PRIDE 2304
Reg#: 17249349
DOB: 03/17/2012
Tattoo: 2304
Sire: S A V 707 Rito 9969
Dam: S A V Madame Pride 9803
SAVE MADAME PRIDE 2304 is a pathfinder dam and one of the lowest birth weight daughters of SAV 707 Rito 9969. She has averaged a 93 BR, 104 WR, 104 YR, and an IMF ratio of 105 on her natural calves. She has sold 7 sons through past SAV sales for an average of $17,914/ head. We look forward to the impact she will have on our herd!
VIEW ASSOCIATION INFO